For beginnersFor masters
Course "Gel tips + combi manicure" (EN)
Starts date

13

October

Course cost

150

euro

Duration

8

hours

Free places

5

places
About this course
The advanced training course is designed for masters with experience, with basic knowledge of manicure and gel nail polish coating. The course includes theoretical and practical parts. At the end of the course you will: improve your skills in one of the most popular manicure techniques - combined technique; learn how to strengthen and align the nail plate with gel, as well as build the correct architecture of the nail; master express nail extension with gel tips. Bonuses: All consumables and materials for work (except brushes) are provided by the Academy. The course provides guidance. On the day of the course, a 25% discount on the purchase of materials is provided. At the end of the course, each student receives an international diploma, a nice gift by Kodi Professional and a 15% discount on products on an ongoing basis (except for products with a fixed discount). For the course, you must have a thin brush, a brush for working with gel (can be purchased at a discount on the day of the course at the Academy with a 25% discount). The student should independently find a model for the course. At the same time, the Academy contributes to the search for a model, but does not guarantee her availability.
Do you have any
questions?
Call today to speak with an admissions counselor
Curriculum of course
You Will Learn:
Program:
Theoretical and practical parts: 09:30 – 17:30
Gel tips: types, selection, features of work. How to speed up in the technique of combi manicure?
Demonstration of express nail extension with gel tips by a teacher on a model.
Practicing by students on the model. Express nail design (practicing on one hand).
Photo of nails.
Cleaning of the workplace. Instrument disinfection and sterilization.
Presentation of international diplomas and ID-certificates. Presentation of gifts from Kodi Professional.
Schedule course
Course name
Schedule
Start date
Cost
Apply
Course "Gel tips + combi manicure" (EN)
Teacher of course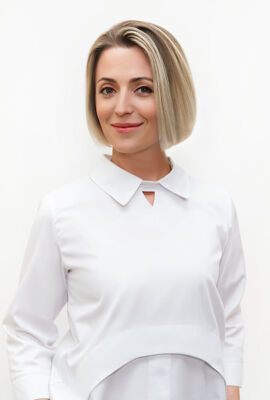 about master
The Director of the Training Center is an international trainer-instructor of KODI PROFESSIONAL, a leading technologist and certified teacher of the Style Studio Kodi Training Center (Ukraine, Kiev) and the Studio Style Kodi Training Center (Cyprys, Larnaca) in nail aesthetics and podology Galina Tishchenko.
Courses of master
25% discount on the day of training
15% is fixed on an ongoing basis (except for goods with a fixed discount)
For beginners
For masters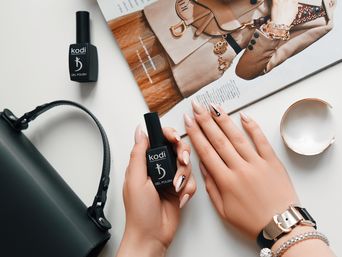 For beginners
For masters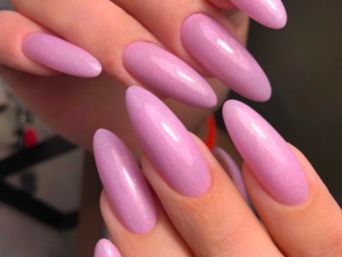 For beginners
For masters