For masters
Hardware manicure. English group
Starts date

Course cost

euro

Duration

Free places

0
About this course
Hardware technique is one of the most demanded techniques in manicure today. It has a number of advantages over other techniques in terms of safety and speed of the procedure, cleanliness of work and the final result. Therefore, mastering this technique gives the master an undeniable advantage in their work. If you have the skills and basic knowledge of hardware manicure, but want to improve your skill level, learn life hacks to reduce work time and get to know how to apply different hardware manicure techniques depending on the client's skin type, then this course is for you! The course is designed for the practicing masters after basic training in hardware manicure and includes theoretical and practical parts. The course requires knowledge consolidation and practicing skills. Consumables and tools are provided by the Training Center. At the end of the course, you will get an international diploma and an ID certificate. On the day of the course, a discount is provided on the purchase of materials. At the end of the course, each student receives a pleasant gift by Kodi Professional.
Do you have any
questions?
Call today to speak with an admissions counselor
Curriculum of course
You Will Learn:
Theory:
1. High-speed hardware manicure technique. Step-by-step plan for the procedure.

Practice:
1. (10.30) Performing hardware manicure on the model (one model for two). Alignment of the nail plate. One-color coating.
Coffee-break
1. (14.00) Performing hardware manicure on the model (one model for two). Alignment of the nail plate. French coating.
Schedule course
Course name
Schedule
Start date
Cost
Apply
Teacher of course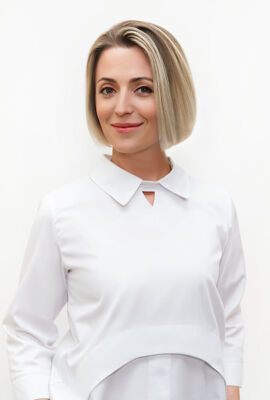 about master
The Director of the Training Center is an international trainer-instructor of KODI PROFESSIONAL, a leading technologist and certified teacher of the Style Studio Kodi Training Center (Ukraine, Kiev) and the Studio Style Kodi Training Center (Cyprys, Larnaca) in nail aesthetics and podology Galina Tishchenko.
Courses of master
25% discount on the day of training
15% is fixed on an ongoing basis (except for goods with a fixed discount)
Each student receives a pleasant gift by Kodi Professional
Each student receives the international diploma
For beginners
For masters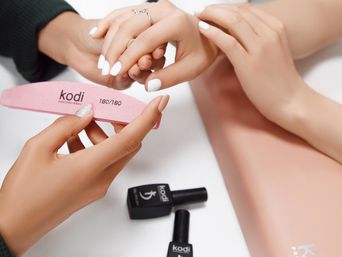 For beginners
For masters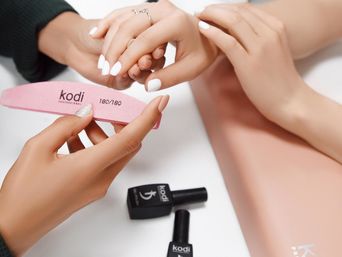 For beginners
For masters