For beginnersFor masters
Сourse "Wedding make-up" (RU\EN)
Starts date

6

October

Course cost

150

euro

Duration

5

hours

Free places

5

places
About this course
Wedding make-up is a special art form that requires attention to detail and professionalism. Bonuses: All consumables and materials for work (except brushes) are provided by the Academy. On the day of the course, a 25% discount on the purchase of materials is provided. At the end of the course, each student receives an international standard diploma, a nice gift by Kodi Professional and a 15% discount on products on an ongoing basis (except for products with a fixed discount). The master can bring their own brushes or buy them at the academy on the day of the course with a 25% discount.
Do you have any
questions?
Call today to speak with an admissions counselor
Curriculum of course
You Will Learn:
o do this, we will consider the following steps.
1. How to create a flawless base: Preparing the skin before make-up is not only about cleansing and moisturizing, but also using special products to help create the perfect base for make-up. In class, we will look at techniques for applying hydrating and repairing serums, skin-texturing products, and sunscreens with SPF.

2. Techniques for applying the perfect foundation: We will consider different methods of applying foundation, such as using brushes, sponges, or fingers, to achieve even coverage and a natural skin tone. We will pay attention to mixing products and the ability to adjust the shade to the individual features of the face.

3. Quick spa facials: Quick and effective skin care treatments that can be performed right before the wedding are also included in the course. We will consider using masks, serums, and massage techniques to brighten and hydrate the skin.

4. Skin care products and primers overview: An overview of various skin care products and primers that can help improve the durability of make-up and prepare the skin for make-up application. Consider different types of primers, including mattifying foundations, smoothing textures, or moisturizing formulas.

5. Individual approach to sculpting: We will explain in detail the sculpting techniques based on the individual features of the bride's face. We will pay attention to the correct contouring of the cheekbones, nose, chin and other key areas.

6. Working in tandem with a hair stylist: The importance of working with a professional hair stylist to complete the look of the bride. We will discuss various hairstyles and styling that are in harmony with the chosen wedding make-up.

7. Stylistic intricacies for the bride: We will consider the different styles and directions of bridal make-up to help the bride choose the one that best expresses her personality and matches the overall concept of the wedding. We will discuss make-up for a classic, romantic, bold or minimalistic bride.

8. Dealing with the bride syndrome: Prepare for dealing with brides who may experience stress and emotional fluctuations during wedding planning. We will discuss effective communication strategies, understanding and support of the bride in this important and exciting period of her life.

9. Pricing for expensive brides: We will break down the issues involved in bridal make-up pricing, especially when it comes to working with more expensive brides. We'll share tips on how to correctly estimate the cost of work, creating packages of services and additional features that can justify a higher price.

10. Turning the bride into a loyal client and recommendations: We'll discuss strategies for establishing long-term relationships with the bride and her family. We'll share tips on providing long lasting skincare and make-up after the wedding, and encouraging clients to share their positive experiences and recommendations with other potential clients.

11. Bonus material: A make-up artist checklist that the bride can use during consultation. We will cover important aspects that a bride should keep in mind before the wedding, such as proper nutrition, skin care, avoiding new products or procedures on the eve of the wedding, and other useful tips.
Schedule course
Course name
Schedule
Start date
Cost
Apply
Сourse "Wedding make-up" (RU\EN)
Teacher of course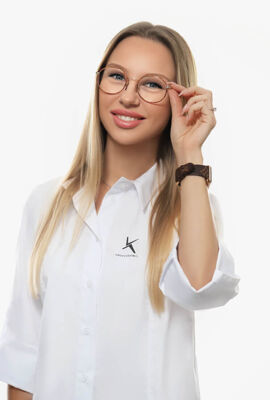 about master
Make-up artist, stylist, brow expert.
Kodi Professional's brand manager for make-up.
Kodi Professional's leading instructor-technologist.
2019 WBF World Champion, Austria in the Special Award "Purple Brush Make-up" nomination - 2nd place.
2018 WBF World Champion, Austria in the Special Award "Purple Brush Make-up" nomination - 3rd place.
Certified trainer of the International Academy Kodi Professional (Ukraine, Kyiv) and the International Academy Kodi Professional (Cyprus, Larnaca) in the field of make-up.
International judge of make-up championships.
Author and developer of educational programs in the field of make-up.
Cooperation with TV, tabloids, photo studios.
More than 15 years of experience in the beauty industry.
Courses of master
25% discount on the day of training
15% is fixed on an ongoing basis (except for goods with a fixed discount)
For beginners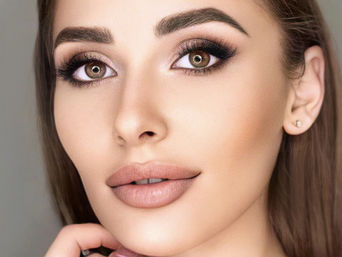 For beginners
For masters