Сourse "Smokey eyes" (RU\EN)
Starts date

5

October

Course cost

150

euro

Duration

5

hours

Free places

5

places
About this course
Smokey eyes make-up is a stylish and effective eye make-up option that creates a deep and mysterious look. The main features of Smokey make-up include the use of dark shades of eye shadow and soft eyeliner. This make-up is great for evening outings, parties and special events. With the help of Smokey make-up, you can highlight the eyes, give them expressiveness and attract attention. This make-up style also allows you to experiment with different colors and shades to create a unique and personalized look. To perform Smokey make-up, it is important to use quality products and the right eyeshadow brushes. Make-up "Smokey" is popular with young people, as it allows you to look stylish, confident and attractive. This make-up pairs perfectly with a variety of outfits and clothing styles, making it a versatile choice for a variety of occasions. Bonuses: All consumables and materials for work (except brushes) are provided by the Academy. On the day of the course, a 25% discount on the purchase of materials is provided. At the end of the course, each student receives an international standard diploma, a nice gift by Kodi Professional and a 15% discount on products on an ongoing basis (except for products with a fixed discount). The master can bring their own brushes or buy them at the academy on the day of the course with a 25% discount.
Do you have any
questions?
Call today to speak with an admissions counselor
Curriculum of course
You Will Learn:
The eye-catching features of Smokey make-up include a soft transition from light to dark shades of shadows, creating a mesmerizing effect of "smoke". This adds mystery and intrigue to the image, which is especially appreciated by clients in search of stylish and noticeable make-up.

One of the main reasons for the smokey make-up popularity among students, stars and just girls is its relative ease of implementation and the ability to experiment with color, textures and shapes. With a little experience and the right advice, any student can master this make-up style and create unique looks to suit the client's preferences and mood.

Make-up "Smokey" also focuses on the eyes, which can be especially useful for those people who want to emphasize their individuality and expressiveness.

In general, Smokey make-up is a versatile and stylish choice that allows you to stand out from the crowd, emphasize your beauty and confidence, and create an unforgettable impression on others. This make-up is a great way to express yourself and show creativity through cosmetic techniques.

Schedule course
Course name
Schedule
Start date
Cost
Apply
Сourse "Smokey eyes" (RU\EN)
25% discount on the day of training
15% is fixed on an ongoing basis (except for goods with a fixed discount)
For beginners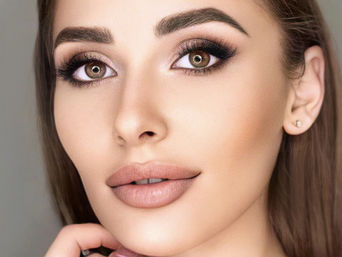 For beginners
For masters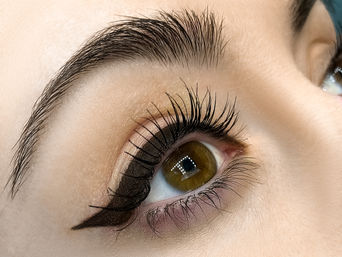 For beginners
For masters