For beginnersFor masters
Сourse "Perfect skin" (RU\EN)
Starts date

Course cost

euro

Duration

Free places

0
About this course
The most important thing in make-up is achieving the effect healthy and glowing skin. If there is no such skin, we will help you create it! Let's take a look at different skin types and skin care products. Bonuses: All consumables and materials for work (except brushes) are provided by the Academy. On the day of the course, a 25% discount on the purchase of materials is provided. At the end of the course, each student receives an international standard diploma, a nice gift by Kodi Professional and a 15% discount on products on an ongoing basis (except for products with a fixed discount). The master can bring their own brushes or buy them at the academy on the day of the course with a 25% discount.
Do you have any
questions?
Call today to speak with an admissions counselor
Curriculum of course
You Will Learn:
Let's start with skin cleansing. It is important to correctly remove make-up and monitor hygiene in the work of a make-up artist. Pay attention to using a mild make-up remover and cleanser that is appropriate for your skin type. This will help remove make-up and excess oils and sebum while maintaining a healthy skin surface.

At the course, we will learn how to work with different skin types, including dry skin. You will learn how to prepare the skin for a radiant make-up using oils, primers and illuminators. We will discuss how to create the effect of wet skin and discuss the best foundation for dry skin.

We will pay attention to highlighters that give the skin radiance and expressiveness. We will learn how to work with cream textures, how to sculpt and how to combine dry and cream products. Gain insight into texture conflicts and learn how to deal with this problem.

Another important topic we will cover is "problem skin". We will study make-up algorithms in detail when dealing with problems such as acne, seborrhea, blackheads and other skin problems. You will also learn in which cases you can refuse a client a service and how to properly prepare the skin before make-up.

For those with problematic skin, we'll discuss the ideal products and textures, including primers, foundations for oily skin, and the most long-wearing products. We will also learn how to properly mask inflamed areas of the skin, avoiding the effect of a mask, and look at camouflage products such as concealers and color correctors.

In the course, we will also discuss how to achieve perfectly matte skin. We will look at mattifying wipes and make-up fixatives that will help remove oily sheen and maintain a matte effect throughout the day.

Also, as part of the course, you will find three new images that will help you expand your skills and apply the knowledge gained in practice. We will also analyze the numerous novelties of the latest trends in make-up.

By the end of this course, you will have all the information you need to know about working with facial skin in make-up. You will be able to create healthy, radiant skin, as well as deal with various skin problems, achieving the perfect result. Get ready for an exciting journey into the world of make-up and skin care!

If you have any more questions, feel free to ask. I wish you success in learning make-up and creating unsurpassed skin!
Schedule course
Course name
Schedule
Start date
Cost
Apply
Teacher of course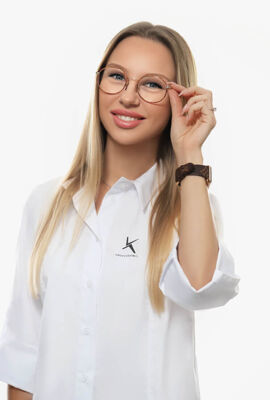 about master
Make-up artist, stylist, brow expert.
Kodi Professional's brand manager for make-up.
Kodi Professional's leading instructor-technologist.
2019 WBF World Champion, Austria in the Special Award "Purple Brush Make-up" nomination - 2nd place.
2018 WBF World Champion, Austria in the Special Award "Purple Brush Make-up" nomination - 3rd place.
Certified trainer of the International Academy Kodi Professional (Ukraine, Kyiv) and the International Academy Kodi Professional (Cyprus, Larnaca) in the field of make-up.
International judge of make-up championships.
Author and developer of educational programs in the field of make-up.
Cooperation with TV, tabloids, photo studios.
More than 15 years of experience in the beauty industry.
Courses of master
25% discount on the day of training
15% is fixed on an ongoing basis (except for goods with a fixed discount)
For beginners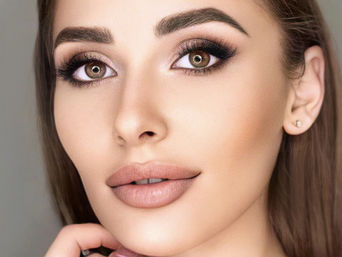 For beginners
For masters