For beginnersFor masters
Сourse "Lips" (RU\EN)
Starts date

Course cost

euro

Duration

Free places

0
About this course
Welcome to the lip make-up course where we will dive into the world of beauty and style. Lips are one of the most expressive parts of the face and the correct lip make-up can completely transform your look. Whether your client or you want a natural and nude look or a bright and bold accent, this course will offer you a variety of modern lip make-up techniques and ideas. Bonuses: All consumables and materials for work (except brushes) are provided by the Academy. On the day of the course, a 25% discount on the purchase of materials is provided. At the end of the course, each student receives an international standard diploma, a nice gift by Kodi Professional and a 15% discount on products on an ongoing basis (except for products with a fixed discount). The master can bring their own brushes or buy them at the academy on the day of the course with a 25% discount.
Do you have any
questions?
Call today to speak with an admissions counselor
Curriculum of course
You Will Learn:
We will look at the different styles and effects that can be achieved with the right selection of shades, textures and application techniques. You will learn about classic nude lip make-up, ombre effect, deep and bright shades, as well as many other modern techniques that will help you express your personality and style and enhance the beauty of your client.

Under the guidance of our experts, you will learn how to create perfectly even lines, match the shape of the lips according to the anatomy of the client and work with different textures of lip make-up products. You'll also get to know the best products on the market to help you achieve sharp, long-lasting winged eyeliner.

Don't waste time and start your journey into the world of lip make-up today. Ready to create beautiful and irresistible lips? Then buckle up and we'll go on this exciting and colorful trip together!
Schedule course
Course name
Schedule
Start date
Cost
Apply
Teacher of course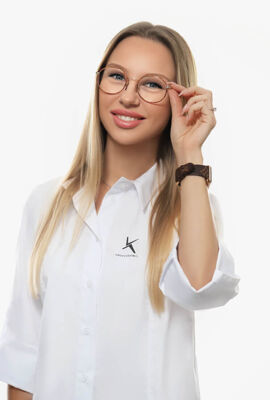 about master
Make-up artist, stylist, brow expert.
Kodi Professional's brand manager for make-up.
Kodi Professional's leading instructor-technologist.
2019 WBF World Champion, Austria in the Special Award "Purple Brush Make-up" nomination - 2nd place.
2018 WBF World Champion, Austria in the Special Award "Purple Brush Make-up" nomination - 3rd place.
Certified trainer of the International Academy Kodi Professional (Ukraine, Kyiv) and the International Academy Kodi Professional (Cyprus, Larnaca) in the field of make-up.
International judge of make-up championships.
Author and developer of educational programs in the field of make-up.
Cooperation with TV, tabloids, photo studios.
More than 15 years of experience in the beauty industry.
Courses of master
25% discount on the day of training
15% is fixed on an ongoing basis (except for goods with a fixed discount)
For beginners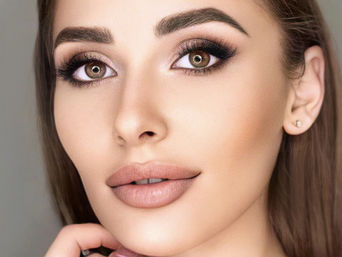 For beginners
For masters