Basic course on permanent make-up "Hardware Microblading"
Starts date

Course cost

euro

Duration

Free places

0
About this of course
Dear masters of the nail service, beauticians, make-up artists and beginners in the beauty industry. You have a chance to get the most demanded profession in the beauty industry! The Kodi Style Studio Training Center invites you to basic training in permanent make-up from scratch. Our course is an intense study program that includes homework. Practice starts from the first day and alternates with detailed theory. We give only targeted information full of teacher's insights based on our own experience. For successful uptake, information is presented in the form of diagrams and algorithms in a special methodological manual, available for understanding and quickly remembered. The teacher monitors whether each student has successfully mastered and consolidated theoretical knowledge and practical skills. During training, we provide all the necessary equipment and consumables by Kodi Professional, which allows each student to choose a device according to their preferences and ease of use. The teacher helps to develop and consolidate the skills of confident work and bring the uniformity of the stroke to automatism. It is not easy, but it is vital for every master! For a beginner master, not only knowledge and skills are important, but also the strongest starting motivation. You will receive it over and above. The teacher has individual approach to every student. Completion of final work on models is carried out under the strict supervision of a teacher and an assistant. We promptly help students overcome their fears and conduct online support for students in the international Viber group of Inna Ovcharenko permanent make-up graduates. Our graduates work in Europe, America, Canada, Israel, Dubai, etc. After all, a well-performed permanent make-up procedure is popular on all continents! Kodi Professional is an international brand whose diplomas are valued all over the world. If you have made the decision to become a successful permanent make-up artist, come to us. Basic training for the beginner permanent make-up artists takes 4 days. The course is designed both for the beginners in the beauty industry who want to master a new profession, and for the experienced masters. The course includes theoretical and practical parts and requires knowledge consolidation and development of practical skills. All consumables are provided by the Training Center. At the end of the course, you will get an international diploma and an ID-certificate. On the day of the course, a discount is provided on the purchase of materials. At the end of the course, each student receives a pleasant gift by Kodi Professional.
Do you have any
questions?
Call today to speak with an admissions counselor
Curriculum of course
You Will Learn:
Program:
1st day. Theoretical part: 9.00-15.00
Coffee break - 12.00-12.30
Definition of terms related to tattooing.
Permanent make-up as an exclusive service.
History of PM development and its prospects.
Safety of the master in the provision of services.
Equipment and tools for work.
Performance of the permanent make-up procedure.
Application anesthesia in clinical practice.
Familiarization with the structure of the skin.
Peculiarities of the skin healing after permanent make-up procedure.
Skin care after the permanent make-up procedure.
Side effects associated with the permanent make-up procedure.
2nd day Theoretical part and practical part of the course: 9.00-15.00
Coffee break - 12.00-12.30
Basics of color theory.
Color of the skin.
Working with paints. A palette of pigments. Classification by composition and texture.
Basics of make-up, linear rhythm, harmony in make-up.
Drawing a sketch on models.
3rd day. Theoretical part and practical part of the course: 9.00-15.00
Coffee break - 12.00-12.30
Basic techniques of performance.
Drawing sketches.
Performing basic techniques on latex.
4th day. Theoretical part and practical part of the course: 9.00-15.00
Coffee break - 12.00-12.30
Consolidation of theoretical information.
Practicing hardware eyebrow microblading on latex under the guidance of a teacher.
Performing eyebrow microblading on models under the guidance of a teacher.
Official part.
Awarding international diplomas and ID-certificates.
Presenting gifts by Kodi Professional.
Schedule of course
Course name
Schedule
Start date
Cost
Apply
Teacher of course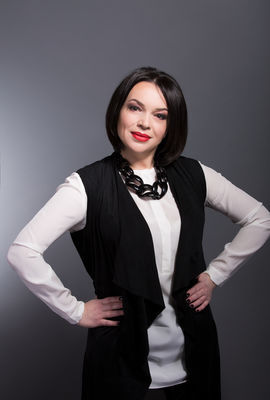 about master
International instructor and teacher of KODI PROFESSIONAL, technologist in the area of permanent makeup, judge of international championships of permanent makeup and microblading, speaker of international congresses, developer of own methods for PM.
Courses of master
25% discount on the day of training
15% is fixed on an ongoing basis (except for goods with a fixed discount)
Для мастеров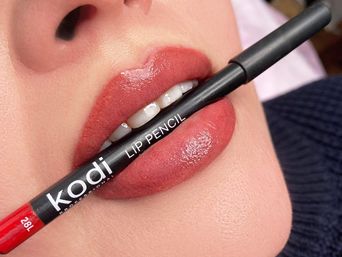 Для мастеров
Для начинающих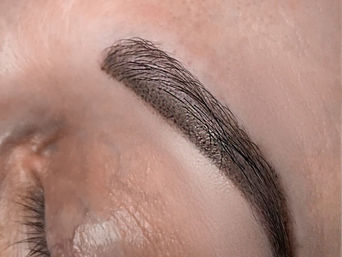 Для мастеров
Для начинающих