For beginnersFor masters
PMU Base course lips
Starts date

Course cost

euro

Duration

Free places

0
About this course
Of all our features, we love to show off the lips the most – shiny, pouty, inviting and perfectly colored. But what if your lips are thin, or unevenly proportioned? This technology can help to turn your mouth more attractive and full. The advantages of your lips will be emphasized; meanwhile the disadvantages will be hidden.
Do you have any
questions?
Call today to speak with an admissions counselor
Curriculum of course
You Will Learn:
10.00-11.30
Theoretical part.
The organization of the workplace with the sanitary requirements, customer survey, preparation for the procedure.
Application anesthesia, features of its application in the lips.
Color, the definition of color type, especially the selection of tones of pigments for lips, especially the work of pigments for eyebrows from Kodi professional.
Vizazh: drawing a sketch of the lips, shaping and filling with color.
Common mistakes when permanent lip makeup.
Possible side effects and complications.
Care after the procedure.
12.00-12.30 - coffee break.
12.00-17.00
The practical part.
Equipment, choice of needle configuration. Features of the technique of spraying tone.
Features of pigments for spraying technique.
Development of techniques on a dummy. The rules for the transition of color intensity.
Features of pigments for spraying technique.
Testing technology on the model.
Schedule course
Course name
Schedule
Start date
Cost
Apply
Teacher of course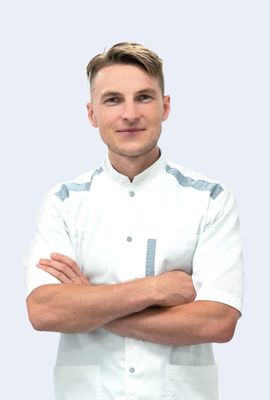 about master
• Beautician with medical education, eyebrow artist, master in permanent make-up and laser technologies.
• International trainer-teacher in permanent make-up and laser technologies.
• Participant of international and world championships in permanent make-up, visage.
• Cosmetologist, permanent make-up artist, makeup artist-stylist with over 4 years of experience.
• Certified specialist of the KODI PROFESSIONAL International Training Center for Cosmetology and Aesthetics.
Courses of master
25% discount on the day of training
15% is fixed on an ongoing basis (except for goods with a fixed discount)
For beginners
For masters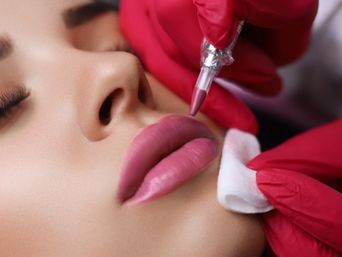 For beginners
For masters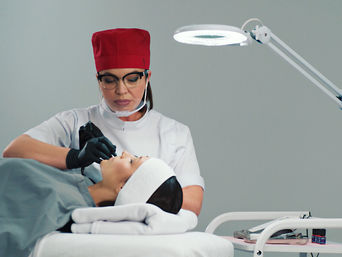 For beginners
For masters