Salon nail designs. Gradient. Thin lines. Veil (aqua designs). Textures. Bonus!!! - Inlay.
For masters
Salon nail designs. Gradient. Thin lines. Veil (aqua designs). Textures. Bonus!!! - Inlay.
Starts date

Course cost

euro

Duration

Free places

0
About this course
One of the most popular nail design courses today, including the most in-demand techniques.
Do you have any
questions?
Call today to speak with an admissions counselor
Curriculum of course
You Will Learn:
Thin lines are the basis of any nail design and drawing. Thin lines are both a guarantee of a beautiful French, and drawing in designs, and even the most complex designs, such as: floristry, faces, animals, graphics, are not complete without drawing. And the thinner it is, the more impressive and professional the drawing will look.
You will learn how to draw thin and graceful lines, which can be both a stand-alone design, and also serve as the ideal basic knowledge for any other more complex type of drawing.
Veil (aqua designs). Recently, watercolor gradients and abstractions have become extremely popular. Bizarre compositions, fantastic flowers, insects and animals that seem to have appeared in a completely random way.
Airy and as if alive, slightly blurred, as if we are looking through a haze, strikingly realistic, with clearly traced details - designs in watercolor technique amaze with such a picturesque variety.
A gradient is a soft, smooth transition from one color to another. One of the most spectacular and sought-after designs. Its peculiarity is that it does not require any serious artistic skills for its performance. The main thing is to have a basic knowledge of color, learn how to choose the right colors and, of course, have a good assistant - the Ombre brush!
Textures are a trendy and popular technique for creating designs that resemble natural textures. Such designs will not leave anyone indifferent, they fascinate, attract attention, and the main thing is that it will not be possible to repeat exactly the drawing, and the same design for all absolutely clients will look absolutely unique and this is its huge advantage.
You will learn how to mix and transfer colors correctly to create unique, intricate nail designs. And also combine them with other designs.
For this course you will need:
Liner brush 11mm
Ombre brush
Brush No.1
Fan tips
Schedule course
Course name
Schedule
Start date
Cost
Apply
25% discount on the day of training
15% is fixed on an ongoing basis (except for goods with a fixed discount)
For beginners
For masters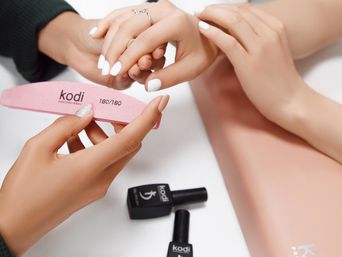 For beginners
For masters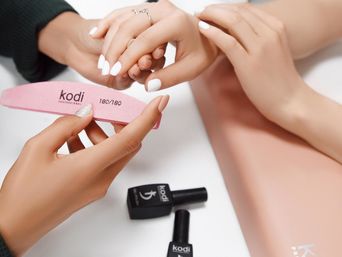 For beginners
For masters