For masters
Nail Modeling with Upper Forms (language en)
Starts date

Course cost

euro

Duration

Free places

0
About this course
Nail modeling has long and firmly returned to the price list of the nail masters as a service in demand. It allows for quick and efficient solution of problems that are beyond the power of gel polish. So the master does not know how to work with solid materials, does not know how to model nails, cannot offer the client a full range of services.
Do you have any
questions?
Call today to speak with an admissions counselor
Curriculum of course
You Will Learn:
This course will expand your capabilities as a master. You will be able to offer the client not only high-quality, but also a fast service, which is undoubtedly always relevant!
Program:
Theoretical part: 09:00 -10:00
1. Anatomy of the nail plate.
2. Types of nail plates.
3. Upper forms, types, rules for selecting forms.
4. Easy Duo Gel system. Step by step work with the material. Laying features.
Practical part: 10:00-15:00
1. Demonstration of nail modeling by the trainer on the model.
2. Practicing by students on the model. Modeling for gel polish coating.
3. Making photo of works.
Awarding of international diplomas.
For the course, you must have a double brush, oval/square 3/4.
Schedule course
Course name
Schedule
Start date
Cost
Apply
Teacher of course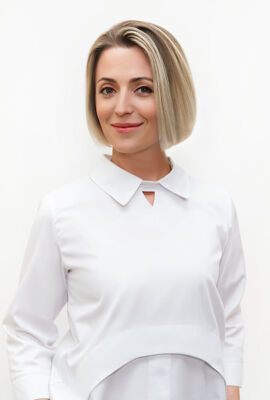 about master
The Director of the Training Center is an international trainer-instructor of KODI PROFESSIONAL, a leading technologist and certified teacher of the Style Studio Kodi Training Center (Ukraine, Kiev) and the Studio Style Kodi Training Center (Cyprys, Larnaca) in nail aesthetics and podology Galina Tishchenko.
Courses of master
20% discount on training day
For beginners
For masters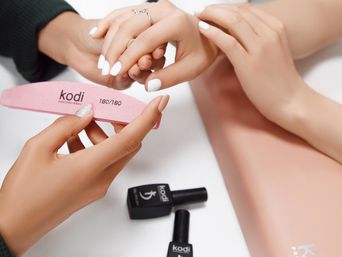 For beginners
For masters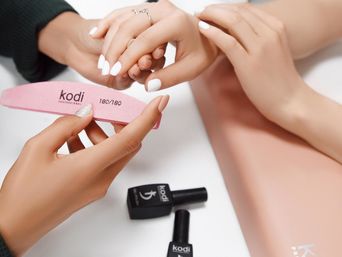 For beginners
For masters