Correction of a deformed nail plate using a titanium thread (language en)
For masters
Correction of a deformed nail plate using a titanium thread (language en)
Starts date

3

May

Course cost

150

euro

Duration

4

hours

Free places

2

places
About this course
Advanced course The advanced training course is designed only for the masters with experience in pedicure and basic podological knowledge. Before taking the course, you must provide a diploma of training in the basic pedicure course. The course assumes only the development of knowledge on the installation of a titanium thread on a deformed nail plate with appropriate indications without advanced training in hardware pedicure techniques. Consumables are provided by the Training Center. At the end of the course, you will get an international diploma and an ID certificate. On the day of the course, a discount is provided on the purchase of materials. At the end of the course, each student receives a pleasant gift by Kodi Professional.
Do you have any
questions?
Call today to speak with an admissions counselor
Curriculum of course
You Will Learn:
Program:
Theoretical and practical parts - 9.00-16.00
Coffee break - 12.00-12.30
Ingrown nail and subungual keratosis: features, causes and prevention.
Tamponade of nails.
Indications and contraindications for installing a titanium thread.
Staged procedure.
Demonstration by the teacher on the model.
Practice by the students on models.
Awarding of international diplomas and ID-certificates. Presenting gifts by Kodi Professional.
Schedule course
Course name
Schedule
Start date
Cost
Apply
Correction of a deformed nail plate using a titanium thread (language en)
You will need:
Manicure scissors
Gel brush
Orange sticks
Protective apron
Gloves
Mask
If you dont have any instruments - you can buy it in our store!
Teacher of course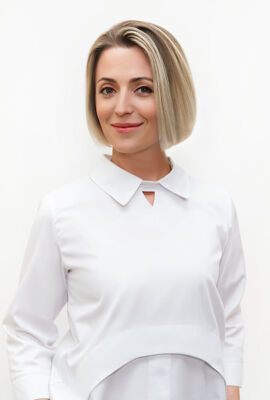 about master
The Director of the Training Center is an international trainer-instructor of KODI PROFESSIONAL, a leading technologist and certified teacher of the Style Studio Kodi Training Center (Ukraine, Kiev) and the Studio Style Kodi Training Center (Cyprys, Larnaca) in nail aesthetics and podology Galina Tishchenko.
Courses of master
25% discount on the day of training
15% is fixed on an ongoing basis (except for goods with a fixed discount)
For beginners
For masters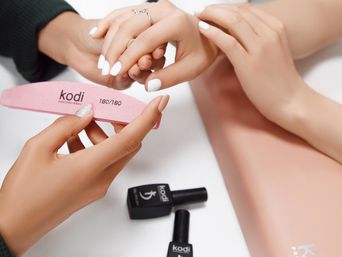 For beginners
For masters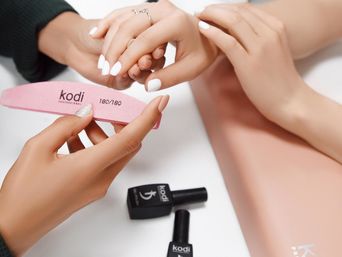 For beginners
For masters