Makeup for yourself (evening makeup)
Starts date

Course cost

euro

Duration

Free places

0
About this course
This course of the make-up is aimed: • To teach you to perform the make-up on your own • To optimize the content of your make-up kit • To explore face features and methods of work with them • To select the best make-up color collection • To find interesting make-up solutions • To become well up in cosmetic products and their right application
Do you have any
questions?
Call today to speak with an admissions counselor
Curriculum of course
You Will Learn:
How it usually looks like:
You come to us wearing your ordinary make-up (or without make-up, if you haven't done this before). You can also bring your personal photos and show, how you performed the make-up previously, how other people are used to see you. Share your aims – tell, what you do, what your job or major is, which sphere you'd like to succeed in, why you want to master the make-up, and how much time you're ready to spend for the regular or evening make-up. This will help you to select the proper makeup.
Bring up your cosmetic kit, it means all the cosmetics, which you have, even those products, you don't use by any reason. We'll use it if required, and all the rest of products we'll mercilessly get rid of.
We start looking for a look – try a few variants, choose the best ones, work with colors. Usually a few variants of day and evening make-up are left, and you get the recommendations on colors.
Now we remove the cosmetics off the face and start from the very beginning: the master demonstrates how to work with skin, what is the better way to highlight cheeks, how to do this or that make-up… You try to do that at once, step by step.
If you cannot find the proper things in your kit, we'll help you to select them.
You get your personal Visagebook, containing sketches of your make-up types and main notes, which are connected to the correction of your face. Visagebook is going to be a «kea card» for you and a «medical card» for us, if you come for a new consultation, looking for the new make-up ideas or just selecting new cosmetics. Make-up should be refreshed, like your clothing.
Program. «Evening make-up for yourself ».
Coffee break: 12:00 – 12:30
Express skin care before the evening make-up.
Selecting the daily cosmetic set up.
Personal make-up selection, trying the evening make-up on yourself.
Schedule course
Course name
Schedule
Start date
Cost
Apply
For beginners
For masters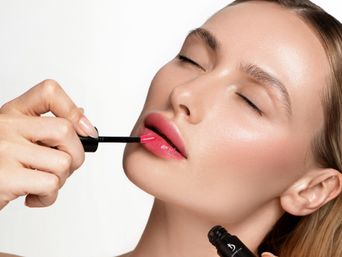 For beginners
For masters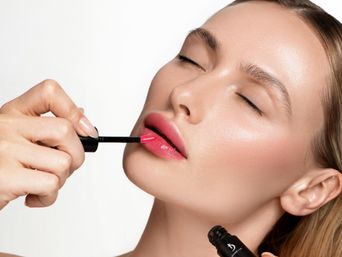 For beginners
For masters